Who we are
The Friends of the Bagatti Valsecchi Museum Association was born in 1996 in order to support the museum in all its cultural, tutelage and highlighting activities dedicated to the exhibited patrimony.
Founded and presided by Laura Cellina Amisano until her death in 2012, the Association has among its first merit worthy activities the pioneering creation of a service of museum guards in the rooms that were entrusted to motivated and competent volunteers.
The activities of the association continue, today, under the guidance of President Anna Maria Bagatti Valsecchi and its board:
President
Anna Maria Bagatti Valsecchi
Treasurer
Anna Maria Bagatti Valsecchi
Vice President
Adriana Colombo Fiore
Board of Arbitrators
Marcello Cellina
Anna Colombo Fiore
Ruth Westen Pavese
Board members
Anna Balatti Folladori
Camilla Bagatti Valsecchi
Carla Primi
Federica Livelli
Giovanna Messa Marazzini
Rosy Fossati Bruni
Ruth Westen Pavese
Board of account auditors
Marco Persico, Studio Associato Persico e Ciardo
Speechati – Young Friends
Speechati is the section for the young members of the Friends of the Bagatti Valsecchi Museum Association.
Formed in 2013 by a group of university students wanting to 'get moving,' to spread the good word about the museum among their peers (from this the group's name), and to contribute to focusing attention in Milan on art and culture.
The group organizes periodic activities alternating those held within the museum's walls with those of cultural visits to other places, always enriched with a convivial moment.
Follow us on Facebook
It's easy to become friends
The benefits and the fees
Free entrance
Bagatti Valsecchi Museum – Gallerie d'Italia, Milan, Naples, Vicenza – Fondazione Ugo da Como, Lonato BS – GAMeC, Bergamo – AMART Art is Milan
Reduced entrance fee
Palazzo Vertemate Franchi, Chiavenna SO – Casa-Museo Lodovico Pogliaghi, Varese – Il Vittoriale degli Italiani, Gardone Riviera BS – Fondazione Arnaldo Pomodoro, Milano
Reductions
Card delle case-museo di Milano (10,00€) – Auditorium G. Verdi, Corso S. Gottardo 42/A – Teatro Manzoni, Via Manzoni 42 – Riduzioni per il 25° Festival di Milano Musica
20% discount
Arredo Driade, via Borgogna 8, Milano
15% discount
Libreria Bocca – Libri d'Arte, Galleria Vittorio Emanuele 12
10% discount
Entrance to FAI properties – Grandi Magazzini Cartoleria, Via Paolo da Cannobio 10 – Il Salumaio di Montenapoleone, on aperitifs, lunches and dinners, Via Santo Spirito 10 – Pellini Gioielli, Via Manzoni 20, Via Morigi 9, Corso Magenta 11 – Riviere Gioielli, Via Brera 2 – Touring Club Italiano, on publications at their store in Corso Italia 10 – Oggettistica Driade, via Borgogna 8, Milano
If not otherwise indicated, the discounts are not combinable with sales, promotions and special offers
Regular Member
Euro 40,00
(additional family members: Euro 20.00, each)
Young Membership
 Euro 10,00
(up to 35 anni)
Sustaining Membership
Euro 150,00
More benefits:
10% discount on all Bagatti Valsecchi Museum merchandise for sale in the museum's shop
Invitations to the museum's exhibit inaugurations
Benefactor
Euro 500,00
More benefits:
10% discount at the museum shop
Special conditions for organizing guided visits and evenings at the museum
Invitations to special events
Become a member
Fill the form to join, you will receive an email confirmation and the directions to pay the fee by bank transfer or directly to the our secretary.
More Information
The secretary of the Friends of the Bagatti Valsecchi Museum Association is open on Wednesday and Friday from 2pm to 5pm,
via Gesù 5, Milano.
For more info:
T (+39) 02 7600 6132
amici@museobagattivalsecchi.org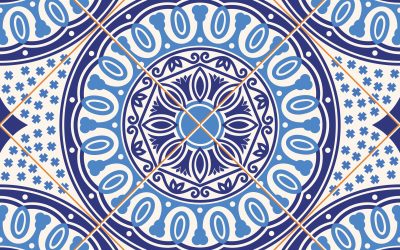 The Friends of the Bagatti Valsecchi Museum honor Pamuk and his Museum of Innocence with an evening dedicated to Turkish customs. Taking as a point-of-departure the display cabinets in the exhibit, Marta Ottaviano - a journalist and expert on Turkey - will accompany...
read more